Skip to main content
Marsha Sneller Lead CPhT-Adv

Lead Advanced Certified Pharmacy Technician
Hello there everyone! My name is Marsha. I am a Lead MID (Medically Integrated Dispensary) CPhT-Adv at a local Cancer Center in the state of Iowa. I have been a CPhT for 13 years! My experience includes retail, long term care, hospital, and oncology.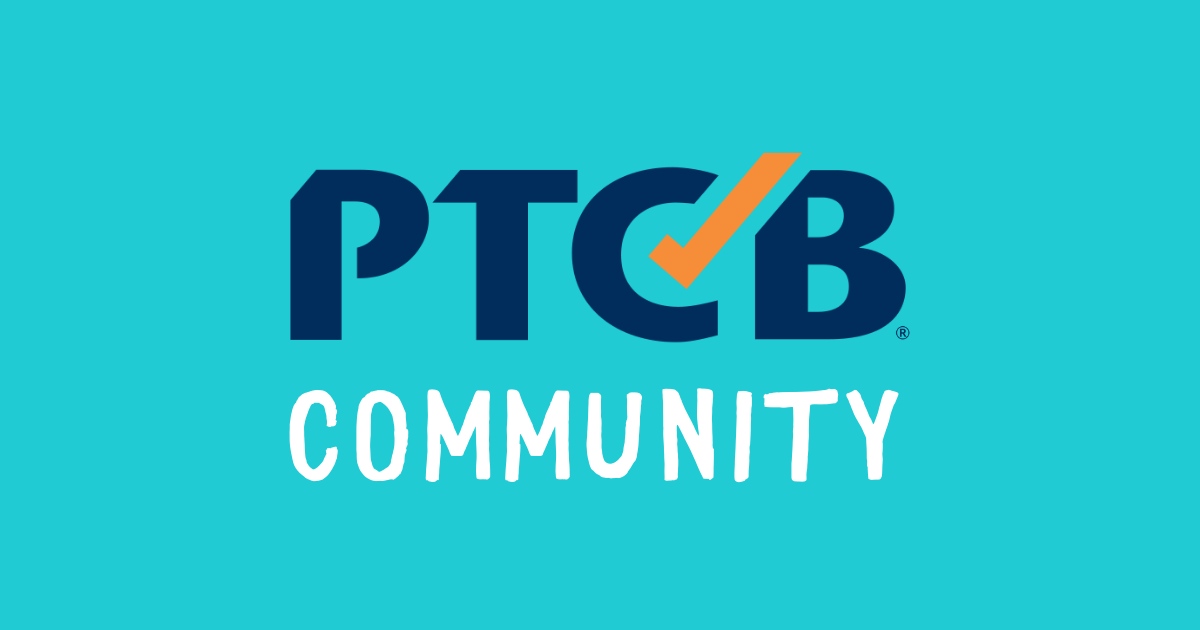 Do you have questions for Marsha Sneller Lead CPhT-Adv?
Log in to ask Marsha Sneller Lead CPhT-Adv questions publicly or anonymously.
I am so proud of myself for working hard on this certification!
ALL TECHS GOING FOR ADVANCED CERTS
:: PLEASE READ PTCB RESPONSE BELOW::::
CPhT Training Center programs no longer meet PTCB-Recognized Education/Training Program requirements and are no longer recognized. The CPhT Training Center program you registered for cannot be used toward meeting eligibility requirements. Additionally, any vouchers provided to you by NPTA can no longer be used.
To continue with the credentialing process, you will need to meet current eligibility requirements, including completion of a current PTCB-Recognized Education/Training Program.
If you have been issued a voucher by NPTA, please provide the voucher number in reply to this message. A replacement voucher will be provided to you.
Regards,
Khunteang Pa
FYI: the website for the bundles that are no longer allowed to be used:
https://cphttrainingcenter.com/
I have asked PTCB to reach out to the CPhT Training Center and inform them to take that down off of their website for false advertisement.
Need assistance ASAP----- when I went to go schedule my Hazardous Drug management exam, I noticed that the CPHT Training Center courses are no longer listed on the recognized PTCB website-- thoughts? Need to know if it is something else that we have to put in?
CPhT Traning Center that we use is:
https://cphttrainingcenter.com/
The courses were on there about 15 days ago.
I hope all are doing great in the CPhT world! I am wondering if anything has any comments regarding the USP 800 -- Hazardous Drug Management topic- I have noticed that there has been some debate with what the board of pharmacy considers for "single-use" swabs and also to "pile" your used items in a corner of the hood and throw away once finished with an order. Any hospital techs in here that can shed some light on this topic?

Board of pharmacy says that you can only use the single use alcohol swabs one time and not reuse again. Certain techs have said that they use them more than once and that the USP 800 does not state they have to only use it once. Mind you, it is just to wipe the vial prior to inserting the syringe to draw item up and out. Is each clinic and/or state different?
Hello all of my fellow CPhT's! I hope everyone is doing great! I hope you have had luck with getting all of your certification badges!
I am currently working on the Medication History Certification and my test is scheduled for next month.

My current active badges:
Billing and Reimbursement Cert
Technician Product Verification Cert

I have looked at ALL of the comments/posts/discussions pertaining to the Med Hx Certification in this community and I have a pretty good understanding of what to study for, however, does anyone have any good interview technique comments/questions on RPh vs. CPhT?
There are some questions that I hesitate with, but we ARE able to answer as CPhT's, so I just want to see what others work with or study with?

Much appreciated!


Hello all CPhT's! Good to be in a wonderful community with other techs! :)